The Gardens of the enchanted huts
Publié le 06 avril 2023
The magical characters of the fairy tales and fantastic stories of our childhood occupy an important place in the world of the Festival Gardens every year. In 2023, following the theme "The Gardens of Enchanted Huts", we have decided to dedicate them a very special place. Join us from 3 June to 8 October to discover their unusual homes and enter their magical worlds…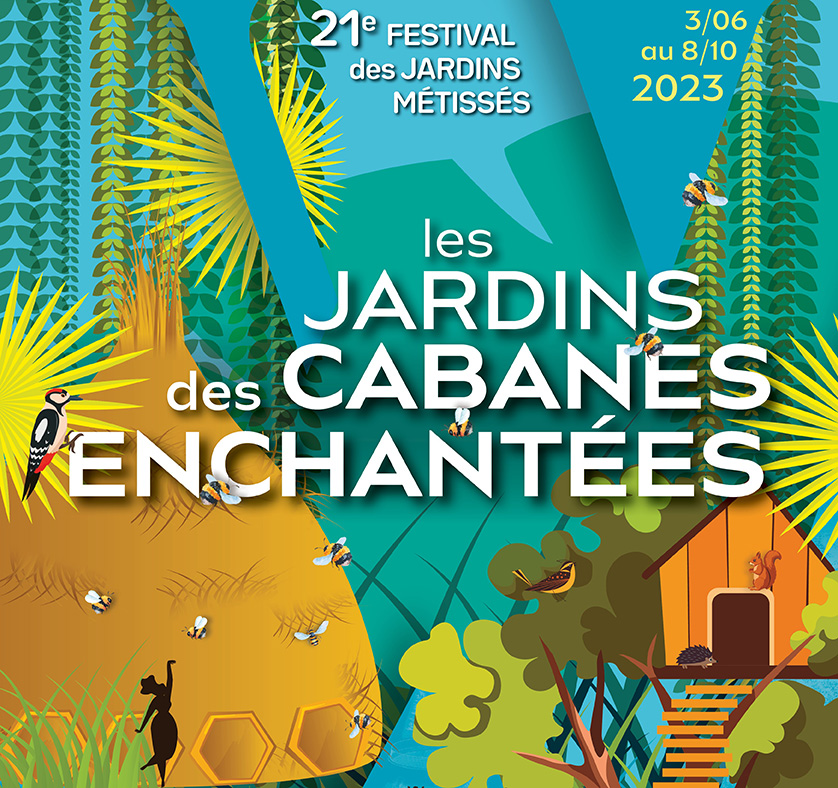 Do you remember your childhood huts? Whether made of sturdy boards at the top of a tree, of leaves and old branches at the bottom of a garden or of fluffy cushions and colourful scarves in the living room, we have all enjoyed being hidden in them at some point. The hut was our secret garden. We could escape from the adult world for a while, hide our treasures, plan mischief with our friends… In every tale and fantasy story, the characters have their own house that reflects their own world. In order to soak up the marvellous atmosphere of these fabulous characters, we invite you to enter their secret dwellings.
Unusual huts
Each garden plot will set up its own story or theme:
Discover the magic of textile dyers and their secret knowledge of how they extract the dye from plants that forms the basis of their work.
In the fantastic garden of Ara – a mysterious creature with supernatural powers – people, animals and plants are connected.
Do you know the story of the three little pigs? Forget everything you already know about it and dive into these new adventures. The sturdiest house is not what you think it is.
Another magical but real world that arises people's curiosity is that of the bees. Come and step a foot into their giant hive!
Snuggle up in the marsupilamis' nest that is decorated with tropical and colourful flowers and relax in the high-level hammocks.
The world of fairy tales is also the world of books, illustrations and texts that make them accessible and alive. In a stranded ship, you can immerse yourself in reading the fairy tales that made you dream as a child.
Stunning photographs
Strolling among the garden plots, you can admire a photo exhibition created by two professional photographers and eight amateurs. The images are arranged by theme to create a unique atmosphere in each of the park's gardens and terraces. Loose yourself between mysterious mists, poisonous fly-agarics, dizzying landscapes and far-off lands.