The Parc of Wesserling is a dynamic site that brings together a large number of actors: artists, shopkeepers, craftsmen, associations, companies, etc.


The Museum's shop
The museum shop offers a wide range of diverse products for all ages: decoration, table linen made in Wesserling, hats, products made in Alsace, textile accessories, etc. As a gift or as a souvenir of your visit, you will easily find what you are looking for.
Creators' pavilion
Located in a magnificent building of the former royal factory of Wesserling, the Creators' Pavilion comes to life with the unique and original creations of a dozen craftsmen. These workshop-shops present astonishing objects and products related to the world of textiles, fashion, etc.
Email
asso.commercants.pavillon@gmail.com
Opening hours
From Monday until Sunday
Shops
• Institute & SPA
• Jewellery Designer
• Clothing shops
• Upholsterer
• Media library
• Santons
• Bookbinding
Tradition des Vosges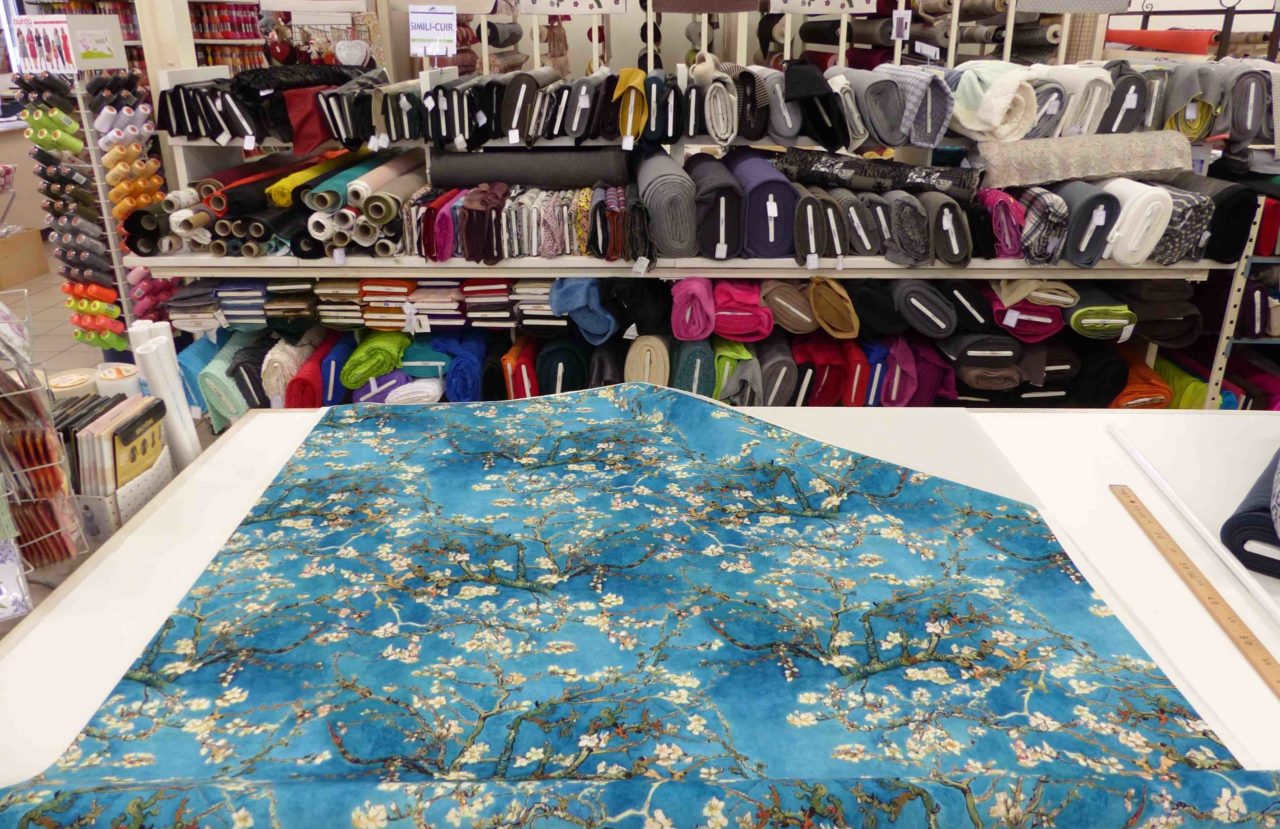 In a region with a strong textile history, the "Tradition des Vosges" shop continues this tradition by offering a wide range of fabrics for manufacturing and furnishing, as well as high quality wool and haberdashery accessories from leading brands (DMC and many others).
Phone
03 89 82 19 61
Email
contact@bleudesvosges.fr
Opening hours
Monday : 2pm-7pm
Tuesday-Friday : 9am-12am/ 2pm-7pm
Saturday : 9am–6:30pm
Farm shop
Named "Saveur et couleur de la montagne" (Flavour and colour of the mountain) it is a farm shop born from a beautiful meeting between a local association and farmers of the Vosges mountains. You will find mountain and seasonal products: fresh cheeses, cold meats, breads, honey, etc.
Phone
03 89 39 14 43
Adress
7 Rue de l'Usine, 68470 Fellering
Opening Hours
Monday, tuesday, wednesday: closed
Thursday: 2pm–6pm
Friday, Saturday: 09:30am–6:00pm
Sunday: 10:00am–1:00pm
Brewery Cabrio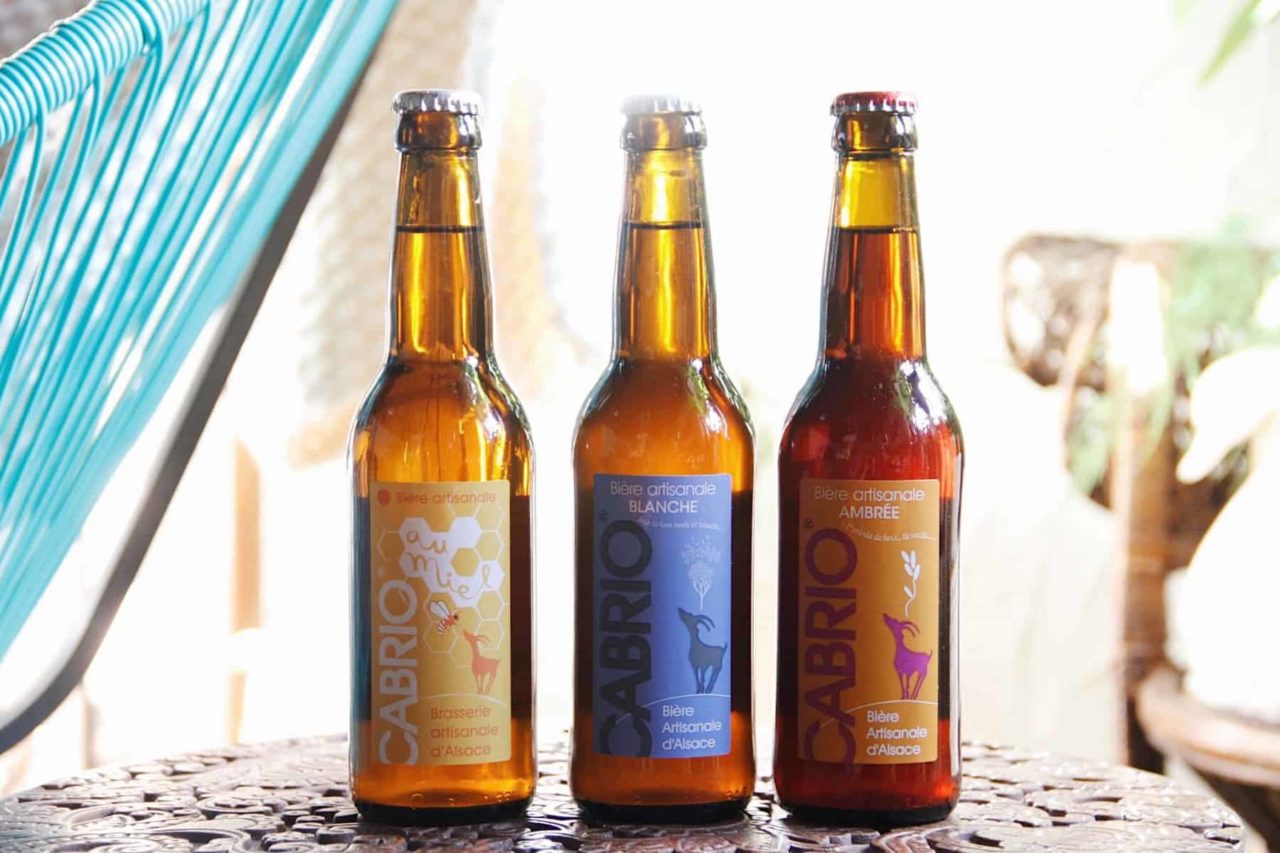 Cabrio is a craft brewery that produces beers in accordance with the oldest traditions. Their approach is based on the respect of certain values such as: using high quality and fresh raw materials, buying raw materials in Alsace.
Phone
06 59 91 88 68
Adress
4 Rue des Fabriques, 68470 Fellering
Opening Hours
Wednesday, Thursday, Friday: 8:30am à 12:00am et de 2:00pm à 5:00pm
Saturday, Sunday, Monday, Tuesday: closed
Florilège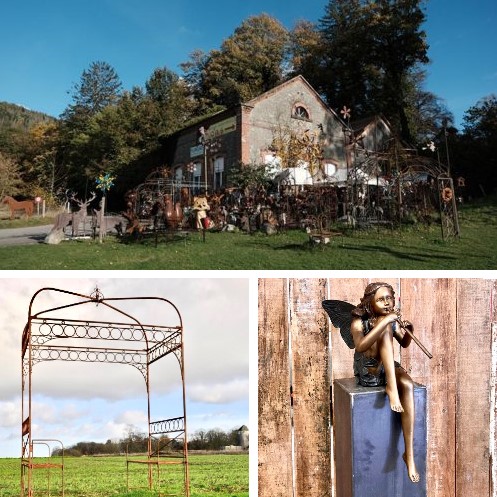 Enhance your outdoor and indoor spaces… with garden furniture, arches, gloriette pavilions, gazebos, animals, flowers, windmills, wind features, stone ornaments, statues, fountains
AWE Florilege creates and offers decorative pieces in wrought iron, decorative cast iron, bronzes, garden furniture…
Contemporary creations, reproductions or restoration, our different techniques and know-how allow us to shape the most beautiful custom-made items.
Phone
00 33 6 08 23 31 13
Adress
5/7 rue de l'usine
Parc de Wesserling
68470 Husseren-Wesserling
E-mail
contact@aflorilege.art
Opening Hours
Every day 3pm-6pm