Spring in the Wesserling Park
Publié le 21 mars 2023
In Wesserling we can listen to the birds singing again and see the first flowers of the year blooming. Spring announces the gradual reopening of the Park, its exhibitions and the launch of the events for 2023. The very first one of them is:
"Crazy Easter" – the giant egg hunt.
Celebrate Eastern in an lovely setting
The Easter Bunny has already come to Wesserling and scattered all his eggs throughout the rural Park. A giant egg hunt is organised for Easter. This event would be an opportunity to spend a funny afternoon with your family and to treat the children with chocolates.
The event takes place on the 5, 7, 8, 9, 10 and 12 April from 12 to 5 pm.
You will find some other activities, as well as a snack bar (Pretzels, Flammenkuchen, Crêpes…)
Contemplation in the gardens
A photographic exhibition by 2 professional photographers and 8 amateurs will be set up. This aims to highlight the diversity of the landscapes and people of our world, and to bring a touch of poetry to our gardens. The beauty of singular portraits, breathtaking panoramas, brilliantly coloured flowers and radiant sunsets will transcend you.
The photo exhibition will be open to the public from April to 2 June from 12 to 5pm in the gardens of the Wesserling Park.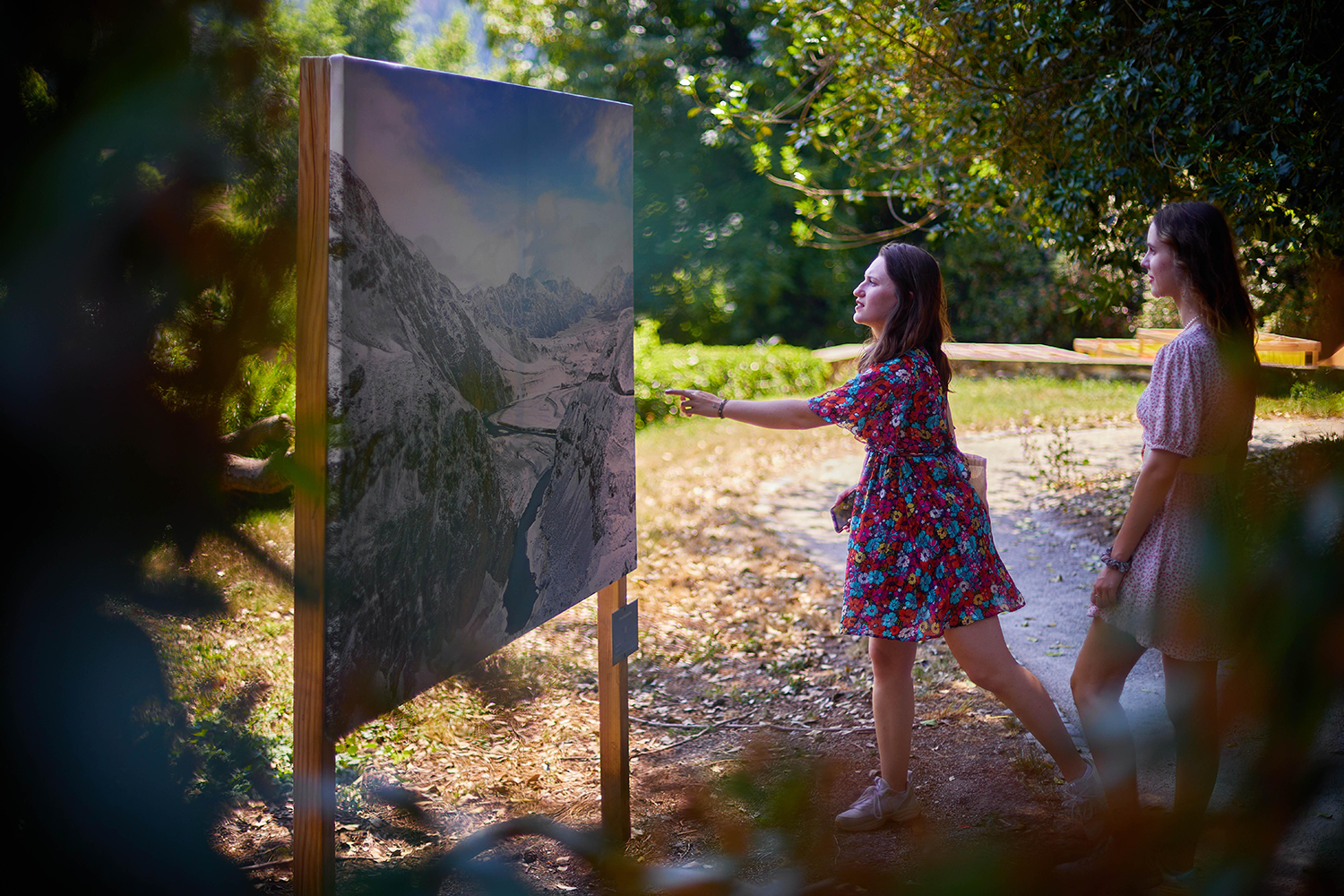 Opening of the Textile Museum and the Boiler house
Following the 2023 theme "The Gardens of the enchanted huts" of the Festival of Gardens, the Textile Museum will present its brand new exhibition starting 19 April:
"Through the fairy tales" which traces 20 years of costumes designed by the costume director of the Wesserling Park on the theme of fairy tales.
But also:
"Intervention Invading Network" by Irene ANTON
The two emblematic exhibitions of the museum will also be reopened:
"The art of yarn"
"Jules Verne exhibition"
The Textile Museum is open from 19 April from Wednesday to Sunday from 12 to 5pm.
You will also find the exhibition "Follow in the footsteps of the hermit and his chimera" in the Boiler House.
The Boiler House will be open from Wednesdays to Sundays from 4 to 5 pm.
The Festival of Gardens is coming….
The gardens are finally getting ready to welcome the work of our landscape designers for the 21st Festival of Gardens which is our flagship summer event, whose theme will be "The Gardens of enchanted huts".
Our technicians and gardeners are working hard so that you can stroll through the beautifully decorated Gardens from Saturday 3 June.
Green barter
Gardening lovers are invited to the Gardening enthusiasts are invited to the "Troc'jardin" event, in order to barter some plants or gardening tools. This is a good opportunity to meet some other gardening fans and discover new species.
The event will take place at the rural park of the farm on Sunday 30 April from 10 AM to 6 PM.